The club championships are held on the first two Fridays in November.
Events are conducted across 2 weeks.
The number of events an athlete may enter depends on their age group:
U/6 – 4 events; U/7, U/8 and U/9 – 5 events; U/10 to U/17 – 6 events
Tiny Tots do not compete in Event Championship and will run to their normal program.
Athletes must compete in their own age group.
Trophies are awarded to the first, second and third place-getters in each event. Trophies will be awarded at Presentation Evening.
A competitor will receive one trophy with all placings engraved on the plate.
Please note:  Club Championship Entry is by on-line nomination only. If you don't nominate, you will not be able to compete on these nights.
Event Championships is open to all athletes from the U6-U17 age groups. Tiny tots do not compete in the Event Championships but still attend to complete their usual program.
In order to nominate for events in the Canterbury Little Athletics Event Championships, you will need to log in to the Results HQ website. This is the same website that you can use to view your child's results throughout the season.
The steps to do this are as follows:
1. Click on the "Family Log In" button on the right side of the Canterbury Little Athletics website.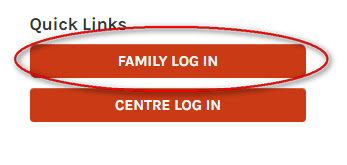 2. Log in using the email address you provided when registering your child with Little Athletics NSW as the username. If you are unsure of your password, click the "Forgotten your password?" link to reset it. If you don't know which email address you used or can not see all registered athletes from your family when you log in, please email president@clac.org.au
3. Once you have logged in, you will see a "Nominations" link at the top of the page. Click on this link.
4. Click on the "Begin Nomination" button to nominate for events that you wish to compete in for the Canterbury LAC Club Championships.
5. Each child will now have a list of available events, with the date that the event is scheduled for. You can now nominate for the events your child wishes to compete in. Keep in mind that there are limits to how many you can nominate for, which varies depending on the age group. This limit is shown next to your child's name. If you choose too many events, you will not be able to continue until you remove any extras.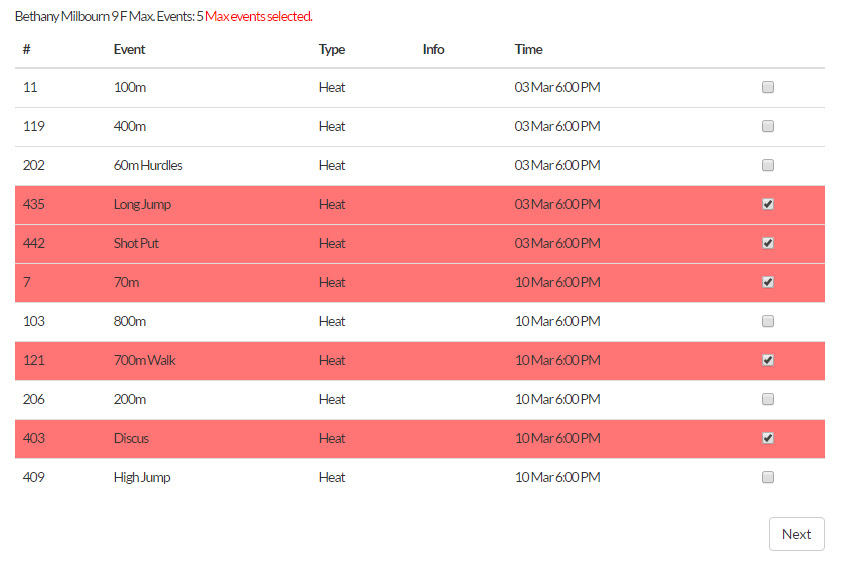 6. Click "Next" to continue to the summary and then payments screen. You will need to choose the Cash/EFT/Voucher option to continue. Note: There is no cost!
7. Once you click "Next", you should see a summary of the events chosen. This list will also be emailed to you.
8. Events can be edited up until 8:00pm on 30th October. Nominations after this date will NOT be taken, as we need time to prepare Start Lists for the first week of Event Championships. 
Athletes who have not nominated for events prior to 30th October, will be unable to compete on these nights. 
If you are having problems with any of the above steps, please email president@clac.org.au to request assistance.